FIG BUSINESS CORE
---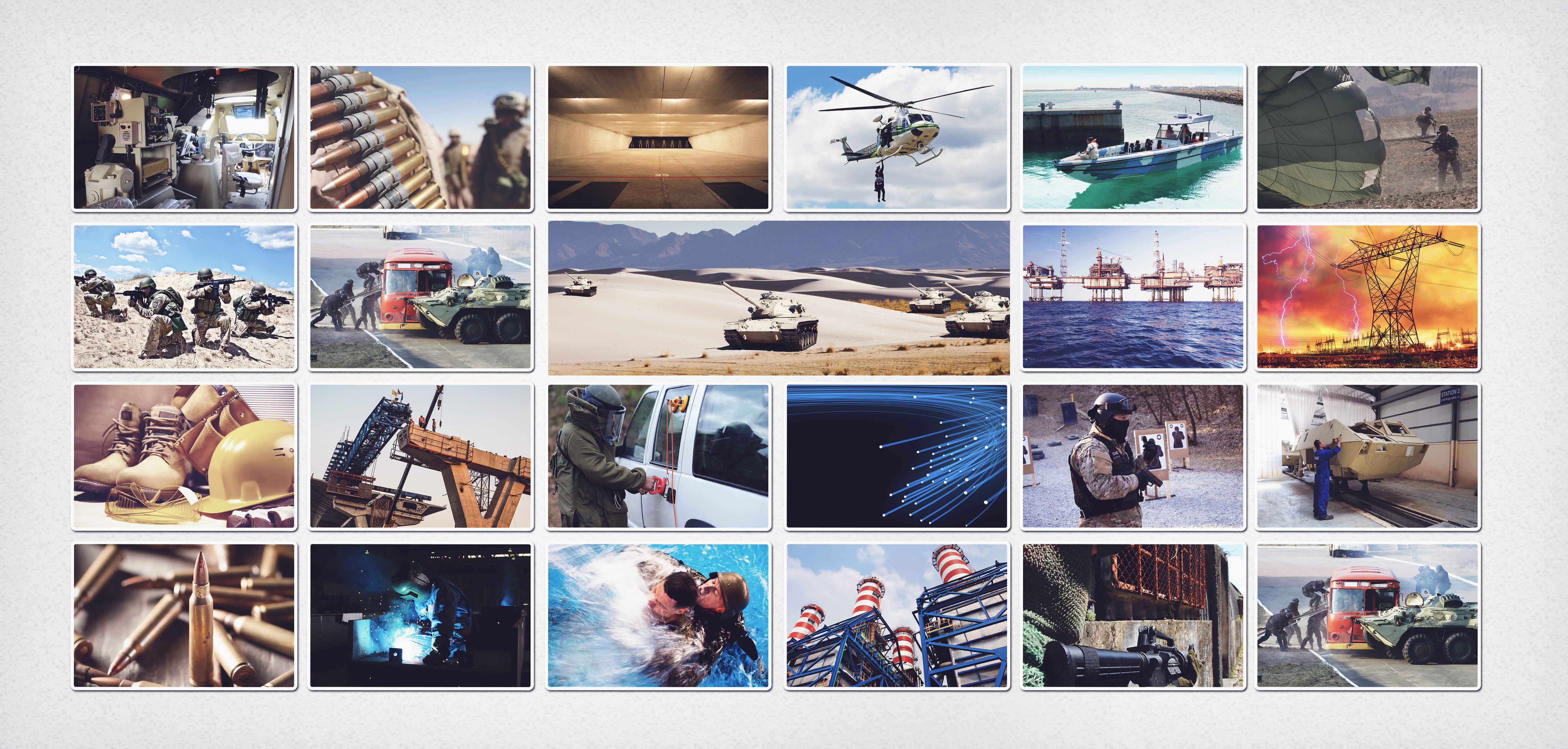 ---
Fahad International Group business core is uniquely infused with services that provides wide range of products, trainings, technology and construction system that is an integral part of all businesses sectors inside the kingdom. FIG top management's commitment to provide consistently professional services and support regardless of the size of the project is the reason why the group has amassed an enormous growth throughout the years.
FIG is already a leader in each domain in which it operates: it has achieved parity with the top player in the defense sector in the Kingdom through a short period of years. In the security industry, we fare excellent through the continuous flow of clienteles we do business with. The industrial sector, a very important part of the group, decades of experience allowed us to be on the top of the game by making sure we have the right knowledge in technology and practices through research and development and having the right partnerships. Last but not the least, specialty contracting and construction business has been at the forefront of the industry for us since the formation of the group.
The group recognises the need to be bold in order to maintain its leading position and accelerate the pace of innovation. FIG is committed to breaking down barriers and forging cross-industry cooperation. It will continue to expand its network of technology incubators, partnerships and accelerators to speed up time-to-market and capitalise on innovative and transformational technologies and business models.
DEFENCE
---
FIG is the kingdoms premier integrated defence services provider and manufacturing platform, providing world-class facilities, technology and support services. The company comes as a provider of the Saudi defence industries as a single integrated platform to enhance value for our clients, shareholders, partners and other stakeholders.
Demonstrated many times, we are capable of manufacturing and fabrications, vehicle systems, mapping, maintenance, repair and overhaul, communications, logistics and technology development sectors. Our Defence sector was established to speed up time-to-market value and capitalise on innovative and transformational technologies and business models. We have always been a reliable leading service provider that offers a comprehensive range of specialized training and programs, supplies, consultancy and related services to the military, law enforcement, homeland security, aerospace and maritime sectors.
SECURITY
---
We provide a range of specialist security services and security management outsourcing to help secure your people, assets, and premises in the kingdom. Combining innovation and quality training, we provide our customers with a full end to end solution combining cutting edge technology with high class manpower services. We have experience of tailoring security solutions and services to the needs of many customers of all types and sizes, from the deployment of security officers, monitoring, crisis management, planning and training, and security advice.
Full security services in all types of security needs including uniformed and civilian details, trainings, vehicles, equipments and security consulting. You can trust us to deploy the most appropriate security solution to meet your needs. Leaving you to focus on the smooth running of your operation.
INDUSTRIAL
---
FAHAD International Group has the capabilities tand a trend setter in the field of engineering, specializing in the defense, security and commercial industry with a professional and systematic approach by design and vehicle systems integration, advanced production technology and adequate life cycle support. Our state-of the art manufacturing facilities is comprised of local and expat professionals.
FIG utilizes international standard for analysis for various purposes, including the development of new products and technology, the evaluation of newly launched products prior to trial manufacture, the investigation of the causes of defects, and so on. This process has helped FIG to successfully shorten the development period, improve quality, and reduce costs.
SPECIALTY CONTRACTING
---
A leading provider of specialty contracting services, we can deliver services from waterproofing, building constructions, land development up to specialized training facilities that complies with international standard. FIG is large enough to offer the range of services needed, but small enough to deliver projects with personal attention to our clients' quality standards, schedules, and budgets. Our skilled teams take pride in guiding a project from conception to successful completion. We partners with clients from the very beginning to listen to their needs and develop a clear and shared vision for a project. Then we collaborate with talented architects, engineers, and subcontractors to bring that vision to life. This interactive approach ensures quality workmanship and attention to detail every step of the way and a finished structure you can be proud of.
We have always continued to strive to introduce new technology. Our technical services are highly valued by our customers for the utilization of analysis technology and our responses reflecting their various needs. And, FIG has a culture that promotes an injury-free environment and provides the safest workplace possible for our employees, subcontractors, clients and others who enter our construction sites.